Research and Advocacy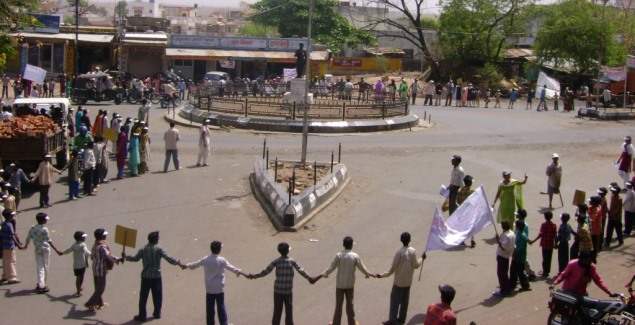 Community members forming a human chain as part of advocacy
Advocacy interventions are aimed at changing policies of the government and market in favour of the deprived sections of the society, particularly tribals. Sampark cooperates in implementing people friendly policies in an effective manner. At the same time, it non-violently opposes the policies and practices that are against the interests of the people. It seeks to change such policies in favour of the poor and the deprived.
During recent years Sampark has done the following advocacy interventions:
While carrying out advocacy, Sampark uses standard advocacy tools: representation to authorities, padyatras, processions, dharnas (sit-ins), media coverage, negotiations with authorities and politicians, etc.